Firefly LED was formed with one simple goal in mind: to revolutionize the LED screen experience by changing the way the industry does business.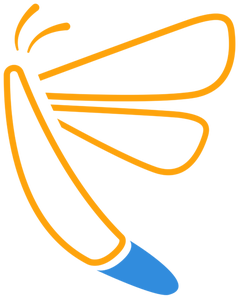 The Firefly LED DIfference
With our expert knowledge and valuable resources, we are able to partner exclusively with manufacturers to provide the luxury of high quality LED display technology to the masses without breaking the bank. Whether you are an end user or a Firefly LED partner we are here to serve you.
State of the Art Technology
When it comes to LED video walls, you will not find the quality of products with the features and technology we offer.
Intuitive LED Screen Builder
Utilize our LED Screen Builder to play with different specs and sizes, and get instant pricing for your custom screen.
With over 20+ years of experience, the team at Firefly LED is immersed in the industry to help you maximize your experience.
Custom LED Display Solutions
Have a unique idea for an LED display? Fear not, as there is virtually no creation we can't bring to life for you. If you are looking to do a custom curvature, digital letters or shapes, we can manufacture it for you. We will help guide you through the design/build process to ensure your vision is realized to the fullest expectations. 
We offer a variety of indoor LED video solutions perfect for architectural elements, retail, houses of worship, financial institutions, high traffic areas, and more. Create a "wow" factor from our premium A Series line, or go for our more economical D Series. If you need mobility our M Series, and even a transparent solution ideal for window applications, our C Series.  
Our outdoor LED video solutions are perfect for digital signage, architectural design, LED scoreboards, venues, and anywhere you need to add a digital element for advertising, information/safety purposes, or to enhance a space. Our outdoor LED products are purpose built to handle the elements and/or conditions they might face. We utilize Nichia LED diodes, and other industry leading components to ensure you get a LED display that lasts. 
You truly can take LED anywhere — including a NASCAR Cup Series car hauler. Learn more about how we partnered to supply a first-of-its kind display for Trackhouse Racing.

"Lorem ipsum dolor sit amet, consectetur adipiscing elit, sed do eiusmod tempor incididunt ut labore et dolore magna aliqua. Habitasse platea dictumst quisque sagittis purus sit amet. Faucibus scelerisque eleifend donec pretium vulputate sapien nec. Ullamcorper a lacus vestibulum sed arcu non."