There's no question that digital technology has made its way into the higher education sector. Utilized in various indoor and outdoor applications, it's an effective and energy-efficient solution for broadcasting messaging campus-wide, or incorporating directly into classrooms and lecture halls for elevating your presentations.
Firefly LED has LED products to help take your campus into the digital world — with mounted and mobile solutions, there's an LED display or video wall for every higher education scenario.
Elevated Lectures
Higher education institutions can utilize LED displays in larger classrooms and lecture halls to make addressing and demonstrating to students easier than ever before. The E Series display is one of the many opportunities to drive your classroom technology into the future.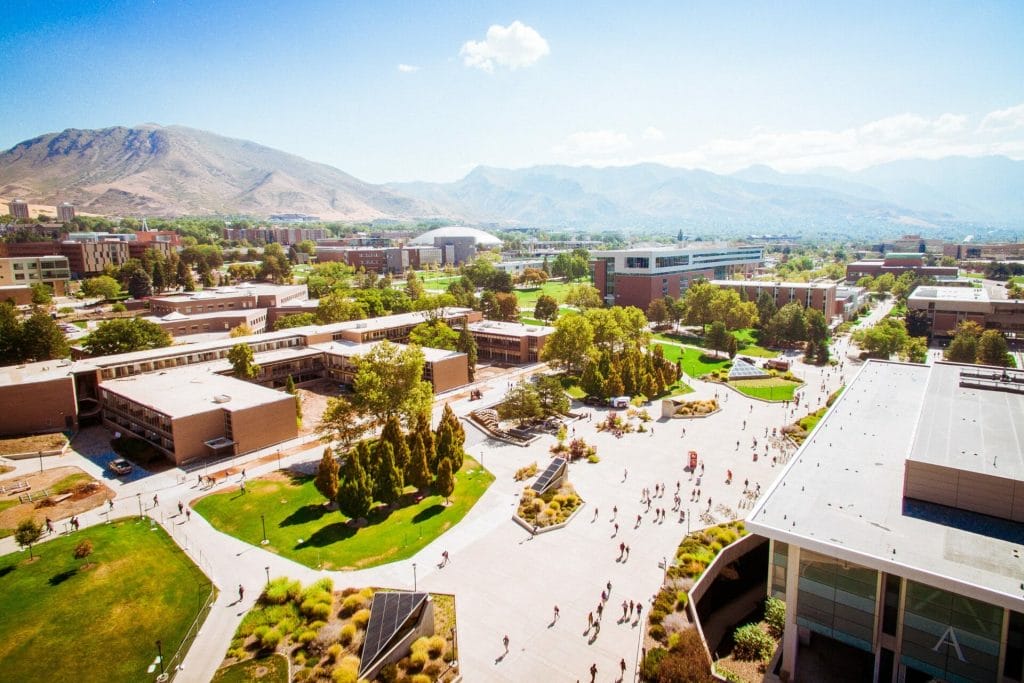 Broadcast Campus-Wide
LED displays can be used for higher education to help elevate a university or campus. From sports facilities to student centers, digital signage is showing itself to be the most effective medium when it comes to communicating information quickly and effectively.
LED for Higher Education Products
The E Series is an all-in-one display perfect for higher education, with split screen functionality and a 4k option.
The O Series outdoor LED panel is excellent for mounting on buildings or other facilities where the outdoor environment is a factor.
The Flyer Series is a smaller, easy to use LED display that can be used indoors for wayfinding or important messages in high-traffic areas.
Build Your LED Video Wall
Your ideas deserve to be displayed. Our unique Screen Builder application allows you to build out your higher education LED display and see the actual final size and specifications. This is a great tool if you know what you are looking for, and want to simplify the purchasing process. 
If you have a question about making the leap into LED for higher education, please submit the form below and an expert from the Firefly LED team will be in touch.