Video Credit: Prusik Media
As a newer team to the NASCAR Cup Series, Trackhouse Racing was established in 2021 and set out to do things different. Owner Justin Marks has since pushed the envelope for what is possible, and always looking for new opportunities to change the way the sport continues to evolve.
As part of that evolution and drive to be different, Trackhouse wanted to elevate their car hauler trailers — this is where the LED displays came into play. Working with Prusik Media, Firefly LED helped bring this vision to life, installing two displays at either side of the entry, for each team's car hauler. They are the very first team to ever do this in NASCAR, and without question they stand out from the rest in the infield at every track they race at.
These LED displays are allowing them to not only showcase their star drivers, but also add an additional avenue for bringing more visibility to their sponsors.
1.57 ' wide x 5.31 ' tall
"Trackhouse is an incredibly creative team and was looking for a way to add engaging value for their partners and elevate the pre-race experience using dynamic signage. This new robust weather resistant day-bright display has given them creative freedom to play dynamic content in the paddock. Working with Firefly was excellent, Will and Ryan took excellent care of us and sourced the OHD panel in 1.9mm with the weather resistance and brightness we needed that had not been offered to us by other LED vendors."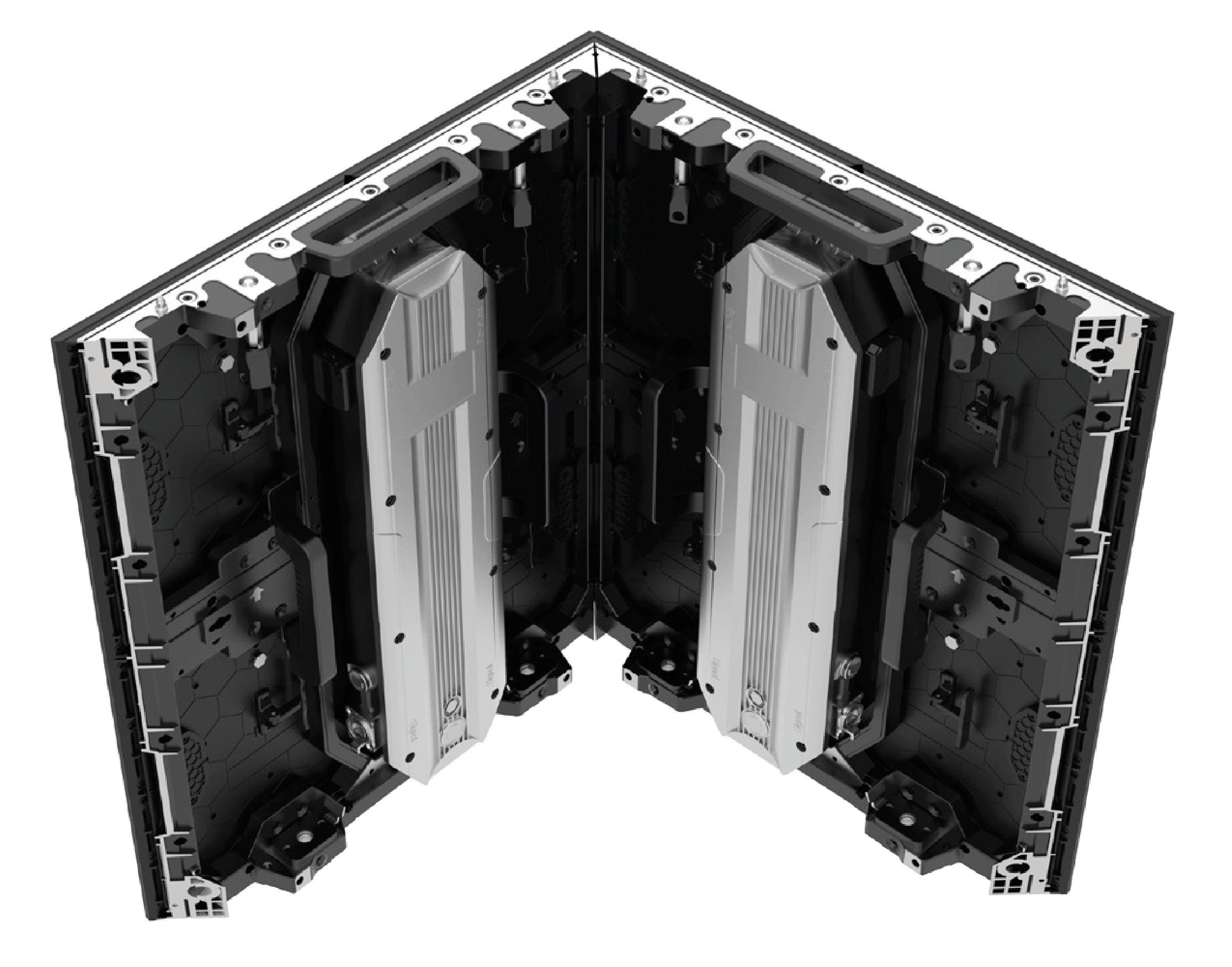 The OHD Series is designed for applications when you need a higher resolution in outdoor settings. It is uniquely designed to use in both permanent installations or mobile applications, featuring only the highest quality components and latest in manufacturing advancements.