Fine Pitch LED Displays Overview
Fine pitch LED displays, also known as fine pixel pitch LED displays, are a type of advanced display technology that has gained significant popularity in recent years.
These displays are designed to provide high-resolution, seamless, and immersive visual experiences, making them well-suited for a wide range of applications, from corporate settings to entertainment venues and more.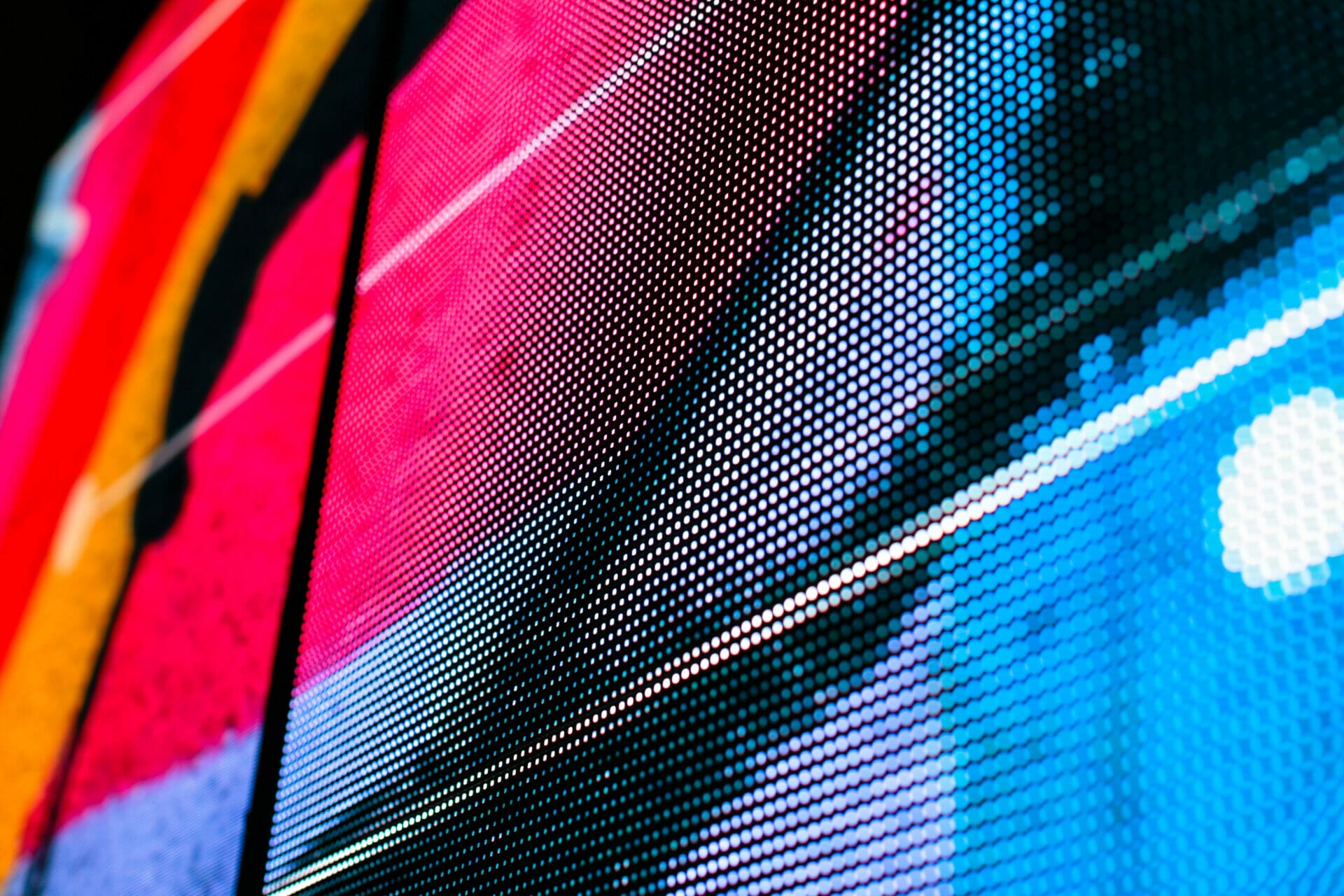 High Resolution & Quality
Fine pitch LED displays are characterized by their small pixel pitch, which refers to the distance between adjacent pixels on a display. A smaller pixel pitch creates a higher pixel density and, therefore, greater image clarity and detail. This allows for the display of high-resolution content, making fine pitch LED displays ideal for showcasing intricate graphics, text, and videos.
Seamless & Versatile
When it comes to creating a fine pitch pixel display, you can expect the panels to come together seamlessly — with a unified visual canvas that causes zero content interruption. The versatility in how you can utilize them for close distance applications are endless — retail, corporate meetings, and more.
Fine Pitch Display Products
The A Series is our premier indoor LED product line, with the latest advancements in LED video wall technology.
The E Series is our fine pitch display that comes in a 4k resolution, for optimal quality of graphics up close.
Build Your Fine Pitch LED Display
Your ideas deserve to be displayed. Our unique Screen Builder application allows you to build out your fine pitch display and see the actual final size and specifications. This is a great tool if you know what you are looking for, and want to simplify the purchasing process. 
If you have a question about fine pitch LED displays, please submit the form below and an expert from the Firefly LED team will be in touch.