The OHD Series is designed for applications when you need a higher resolution outdoors. It is uniquely designed to use in both permanent installations or mobile applications, featuring only the highest quality components and latest in manufacturing advancements. Ideal for mobile use, restaurants/bars, amenity decks, outdoor advertising, way finding, and anywhere you need an outdoor display with viewers relatively close.
Size Available: 1.57′ x 1.77′ (480mm x 540mm)
High Strength Aluminum Structure
The precision aluminum diecast frame ensures perfect uniformity, but still very lightweight for a LED video panel at only 21 pounds each.
High IP Rating
Each individual LED module is hermetically sealed providing maximum protection against dust, water, and other environmental concerns. The LED module itself, as well as the entire panel, has an IP65 ingress protection rating.
Patented S-Latch System
This feature allows for full front access to all components.  It not only utilizes high strength magnets, but also our patented locking system. This system prevents theft, modules from falling off during extremely high winds or other natural disasters, and allows them to be installed in areas where you might have concerns about vibration, high traffic, or other types of interference.
8:9 Aspect Ratio and 90 Degree Corners
Our OHD Series was designed in a 8:9 aspect ratio to allow for a variety of configurations and ideal for maintaining a 16:9 aspect ratio. This line also allows for 90 degree corner configurations utilizing a 45 degree cut LED module, giving it the tightest gap available in the industry.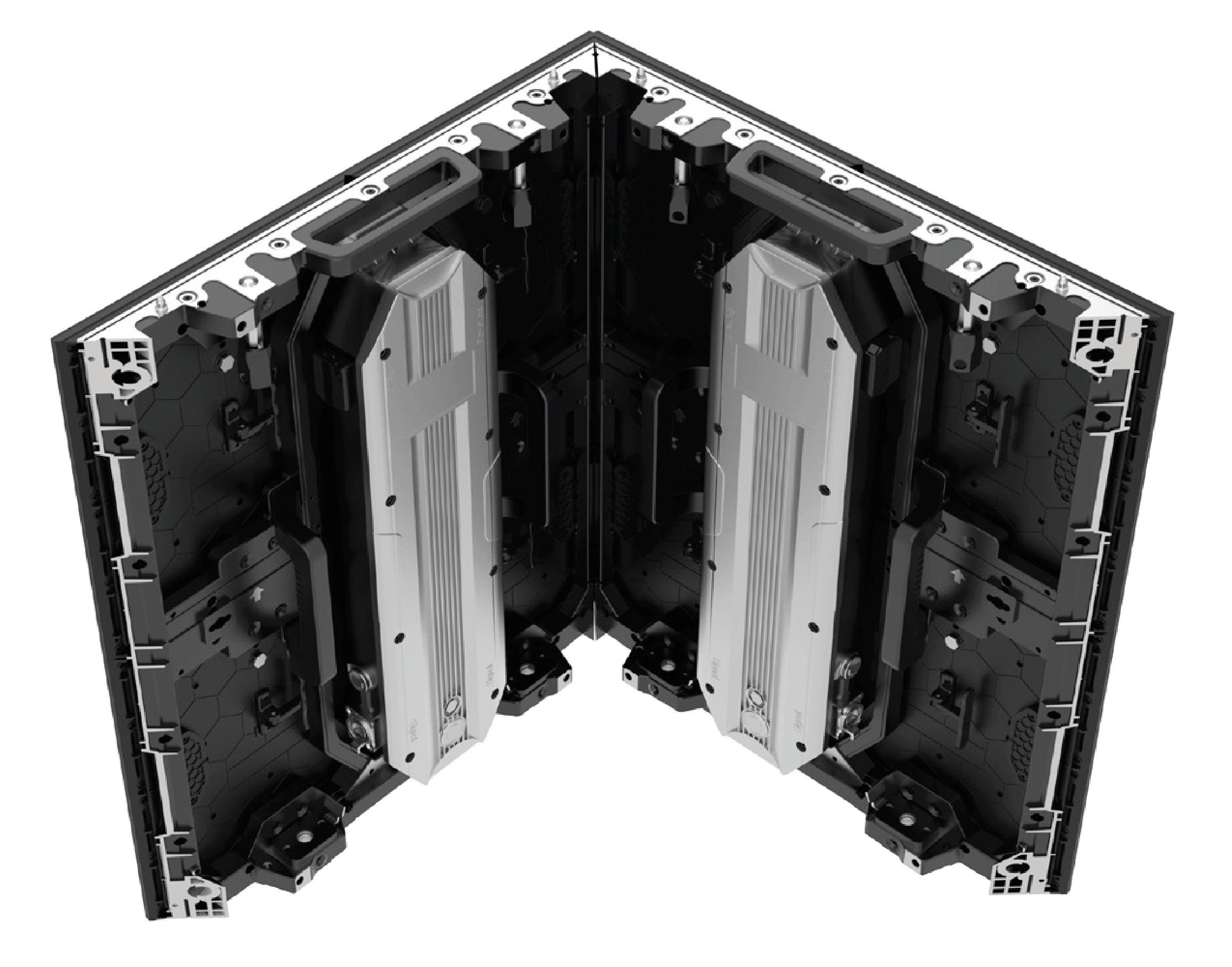 Download the CAD drawings
Specification

OHD15

OHD19

OHD25

18.9 in. x 21.3 in. x 2.8 in. / 480×540×70 mm