Outdoor LED Displays
If you are in need of an outdoor LED screen or video display, review our lineup of outdoor LED solutions below. 
The O Series is purpose built for your outdoor LED needs. It features Nichia LED diodes, with proven less color degradation, and great picture quality even after years of use. We offer a wide variety of pixel pitches making the O Series ideal for a number of different applications, including scoreboards, outdoor signage, advertising, digital architectural elements, outdoor venues, and more. If you need a larger display outdoors when viewers are not in close proximity, the O Series is what you need.
The OHD Series is designed for applications when you need a higher resolution outdoors. Featuring only the highest quality components, and latest in manufacturing advancements. Ideal for restaurants/bars, amenity decks, outdoor advertising, way finding, anywhere you need an outdoor display with viewers relatively close.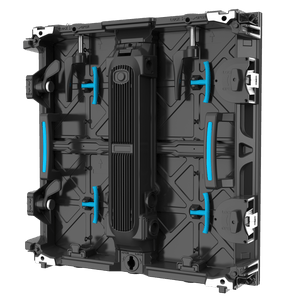 The M Series Outdoor option is ideal when you need an outdoor display that is mobile. The vast features and high quality components make it one of the best options on the market for touring, outdoor shows, corporate events, and any other outdoor functions that could use a large display.
Don't see what you are looking for? Contact us today to get started on a completely custom solution. 
Your ideas deserve to be displayed. Try our industry leading LED screen builder today.