In recent years, LED video walls have gained popularity in houses of worship, and for good reason. Whether it's used to share custom videos, sermons, scriptures, or just create a beautiful, engaging backdrop for your congregation, LED video walls have many benefits.
Before LED video walls, many churches adapted LCD screens or projectors, but this technology has since become pretty dated. It's lack of lifetime, brightness, and flexibility, has caused the switch to new and improved LED video walls.
We've only touched the surface of what Firefly LED can do for your house of worship, let's dive in.
Not Just a Video Screen
Used in both indoor and outdoor settings, these LED video walls in your house of worship can cater to your specific needs and space available. With custom configurations in LED panels, Firefly LED can create curvatures, corners, and even far more custom creations for you.
Our A Series LED panel, made for indoor applications, comes in various panel sizes which gives us the flexibility to create custom LED video walls for you. Besides the customization, our A Series consists of the latest technological advancements in LED, including high contrast ratios, flip-chip technology, and the capability to produce imagery with HDR10 (high dynamic range).
Because of the high-brightness of LED, you don't have to have a dark room like you would with a projection setup. If your house of worship has varied, ambient lighting throughout the day and certain times of year, switching to an LED video wall would make a huge impact.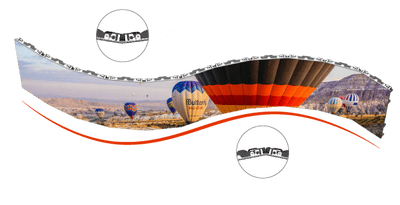 Seasonal Looks
Does your house of worship create seasonal looks, based on the time of year for holidays or special events? If you need an LED video wall that can change as needed, you can go with a product designed for mobility — such as our M Series.
This LED panel is purpose built for quick and easy setup, access and adaptability. Whether your congregation meets inside or have transitioned to outside, we offer custom solutions to cater to your current setup.
Create Immersive Experiences
LED screens are very bright, with high contrast and a high refresh rate. With a dark canvas to work with, they can be used in conjunction with your lighting to really enhance your worship service. That also gives you the ability to create realistic effects and a more immersive environment.
Our D Series is offered in a bigger, low profile, more economical panel making it ideal for larger, more immersive LED displays. In addition to the benefits above, the D Series has a proprietary wall mount system making the installation process that much simpler, and an IP65 rear panel design that completely protects the internal components.
Upgrade to LED Video Walls Today
As you can see, there's many ways that LED video walls can enhance your house of worship. But if you're not yet convinced that LED is right for you, here's a few more advantages to consider:
Affordability: LED screens can be a larger upfront investment, however they have nearly twice the lifespan than LCD walls.
Easily Maintained: If you go with an LCD display, installation and any maintenance would have to be done by a certified technician. LED, on the other hand, is very user friendly and easy to maintain even by the end user or your local AV Partner.
Brightness & Color: If you have a large congregation, having the ability to display lyrics, sermons, messaging, or news and everyone be able to read it is crucial. Because of the high contrast and brightness of LED video walls, visibility is not a factor.
Looking for more info? Reach out to Firefly LED to get guidance on an LED video wall solution for your house of worship.